Live brighter! New products from Julia Vysotskaya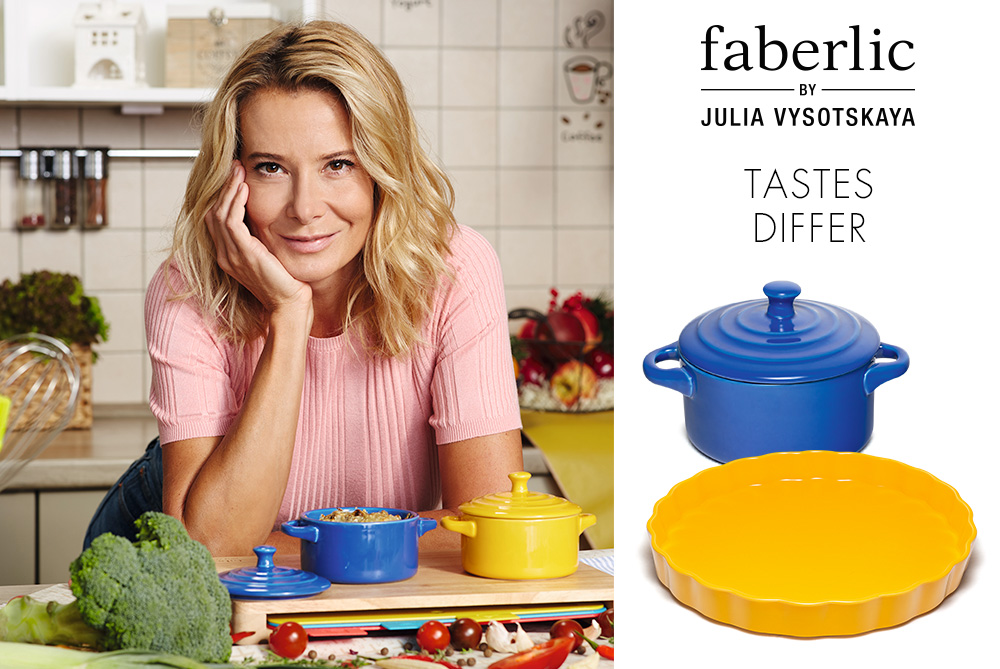 The kitchen is the heart of a home. Here is where small daily miracles are created, where dreams come true, where amazing ideas are born. The appetizing aroma of a freshly cooked meal unites and reconciles when it seems that conflicts can't be resolved... Cook with pleasure, and your culinary talent will find an audience! And we'll help: new products in the Faberlic by Julia Vysotskaya series are already in the catalogue.
Ceramic ramekins are convenient for cooking julienne, casseroles, or hot meat and vegetable dishes. You can serve food right in the ramekins in perfect portions! Bright yellow and blue ramekins look beautiful on the table and go wonderfully with each other. Your dishes stay hot under the lids for a long time, and in open pots, it's easy to get a crispy cheese crust.
The pie dish can withstand temperatures from -18 °C to + 220 °C – use it in the freezer, in the oven, and in the microwave. Ideal for preparing open-face pies, layered jelly desserts, sponge cakes, and cheesecakes. The scalloped edges make baking neat and spectacular!