Integrated approach to beauty: new products in cat. №1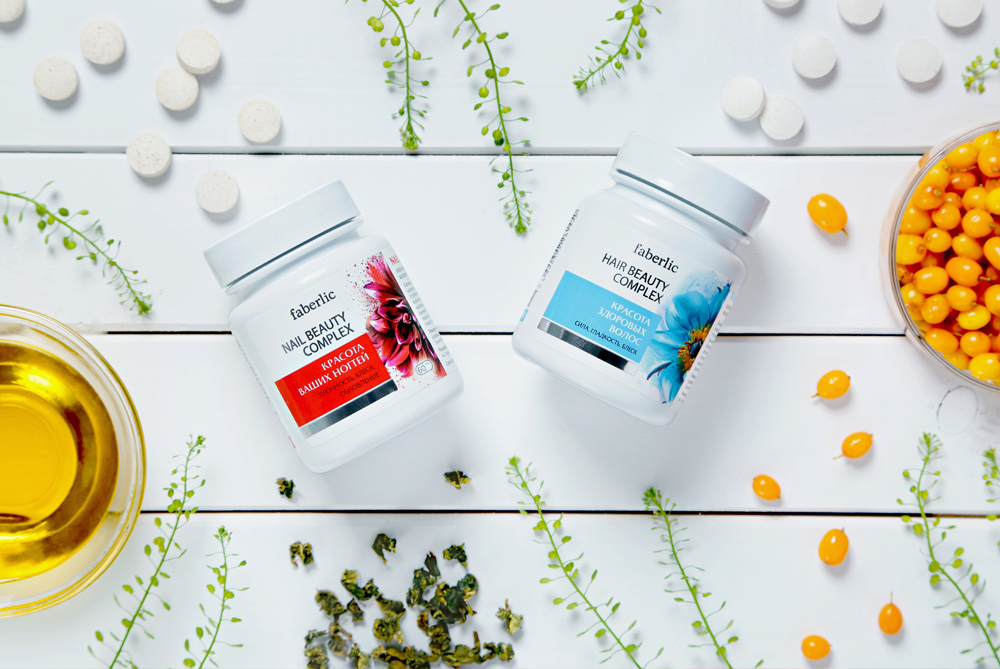 Hair and nails can indicate your body's general state. Compensate for any lack of nutrients! Nutritional supplements created specifically to support beauty are here to help you. Take care to keep your hair and nails beautiful, and they will reward you with natural shine and strength. Find these new products in the Faberlic catalogue.
Hair Beauty Complex (15627) with pomegranate, primrose, and kudzu extracts strengthens hair along its entire length and stimulates growth, giving it a healthy shine and preventing hair loss. Use it if your hair has become dull and lifeless, is difficult to style, or tends to fall out.
Nail Beauty Complex (15368) with red clover, borage, and primrose extracts improves the health and appearance of your nails, reduces brittleness, accelerates growth, and helps restore heavily damaged nails. Transforms thin and fragile nails, even after aggressive salon procedures.