Healthy enamel means strong teeth!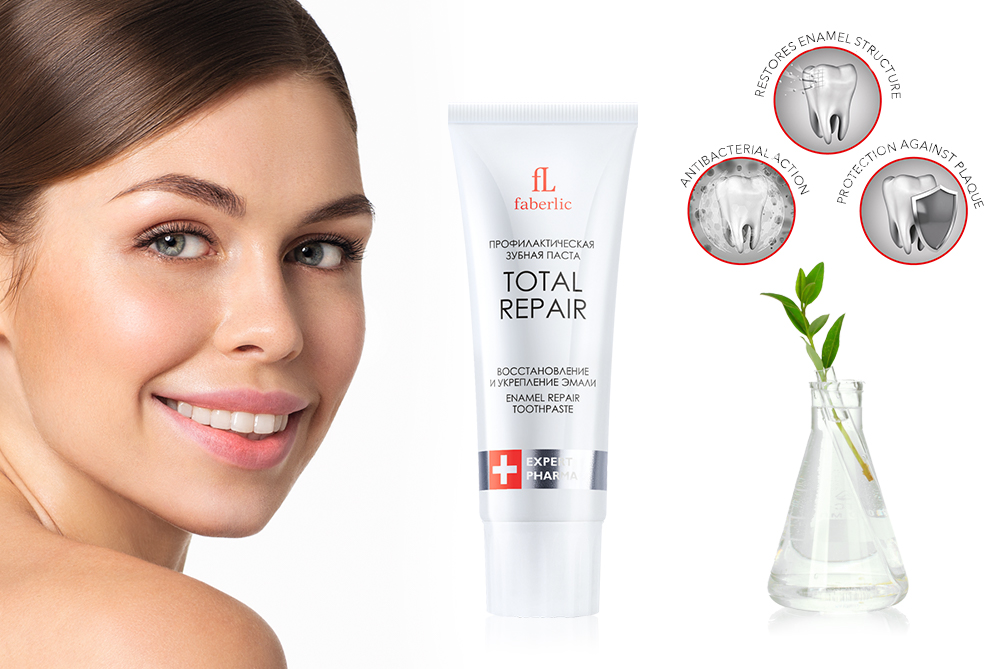 If you want to have a beautiful smile and make your visits to the dentist rare and short, you should take care of your teeth every day. Prevention requires much less effort and time than long, tedious treatments! Choose the right toothpaste from the Expert Pharma series: against cavities, plaque, high sensitivity, or enamel damage.
Total Repair Prophylactic Toothpaste (1599) restores and strengthens damaged enamel by filling microscopic cracks on the tooth surface, and remineralizes it, making teeth stronger. This toothpaste has additional properties as well: it protects against plaque and fights bacteria.
The CalcioMax System based on hydroxyapatite reaches into the micropores of your enamel and fills them, restoring damaged areas. The O-CYMEN-5-OL Molecule directly combats bacteria and cavities.
Try this new product at a special price in catalogue No.6.