New Representatives
There are no translations available.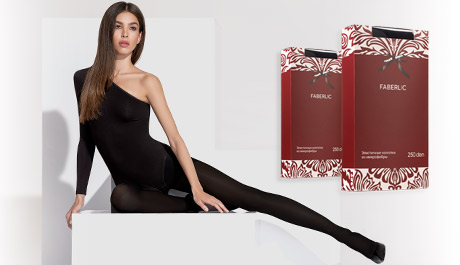 Холода активно наступают, но их можно не бояться с мягкими и тёплыми колготками 250 den из микрофибры! Это идеальный вариант для осенне-зимнего периода. Классическая посадка, удобный широкий пояс, плоские швы и хлопковая ластовица – то что нужно для максимального комфорта!
Стоимость двух пар в каталоге – 1198 руб., а ты можешь получить их всего за 1 руб.!
Every woman should have her own express skincare secret. Only 15 minutes to get ready for an event? Not a problem! With a little help from our Beautylab products, banish traces of fatigue in just minutes! Be at your best all the time, even if you're not as well-rested as you'd like to be! We are giving a set of face care products to everyone who registers with Faberlic from 2 to 22 September and makes a purchase in period No.13/2019:
Trust the care of your clothes to the best! A next generation concentrated universal laundry detergent effectively removes stains, completely rinses out and prevents the garments from becoming yellow and grey. Using this universal laundry detergent along with an Extra Oxy All Purpose Oxygen stain remover - a joint development of Faberlic and DRECO werke company – you will remove a variety of fresh and old stains from the garments and brighten the colors of your clothes!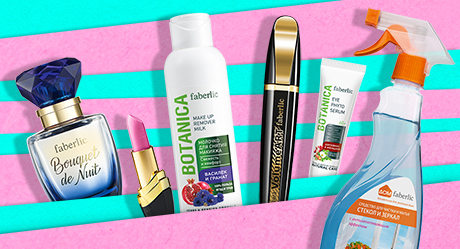 Join our Starting program for new Representatives, discover Faberlic products and enjoy new member benefits!With every new Faberlic catalogue, place and pay for your orders above 2499 roubles (at Catalogue prices) and receive our sets of exclusive products at a special price. Which one? You decide!Download New Representative Program >>