Happiness at home! New products in catalogue №17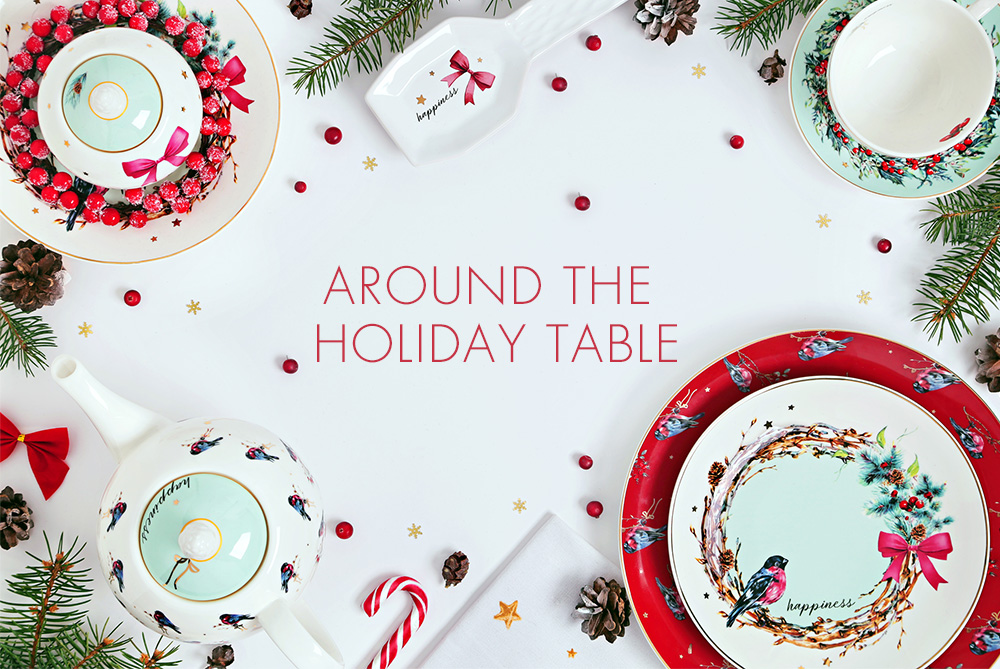 The holiday is right on the doorstep: it's time to think about setting the New Year's table, the fairytale atmosphere, and little surprises for your guests! This new collection of cozy little things will help set the magical winter mood at home. Choose Happiness: a series of dishes and accessories in a merry Christmas style.
The China dishes will last you for years. Light and elegant, with a cute Christmas pattern, they will be the main decoration of your holiday table. Right here on your holiday plate there's a traditional holly wreath, a flock of red-chested snowbirds, and a magical starfall. Whenever you want beauty and comfort, you can just brew some strong tea in the round teapot, dreaming of the January snow!
The red and white tablecloth (11666) will turn your dining table into the center of everyone's attention: use it not only for New Year's dinner, but also on any day when it is important to emphasize the gravity of the moment. The cotton and polyester blend is easy to wash, so you don't have to fear stains from sauces or drink
Fortune Cookies (15606) are another part of a fun vacation amongst your loved ones. Inside is aromatic shortbread and a personal prediction for each guest at the feast. Give tasty gifts to those you love, and start the year with pleasant impressions!