The final touch: new product in catalogue №16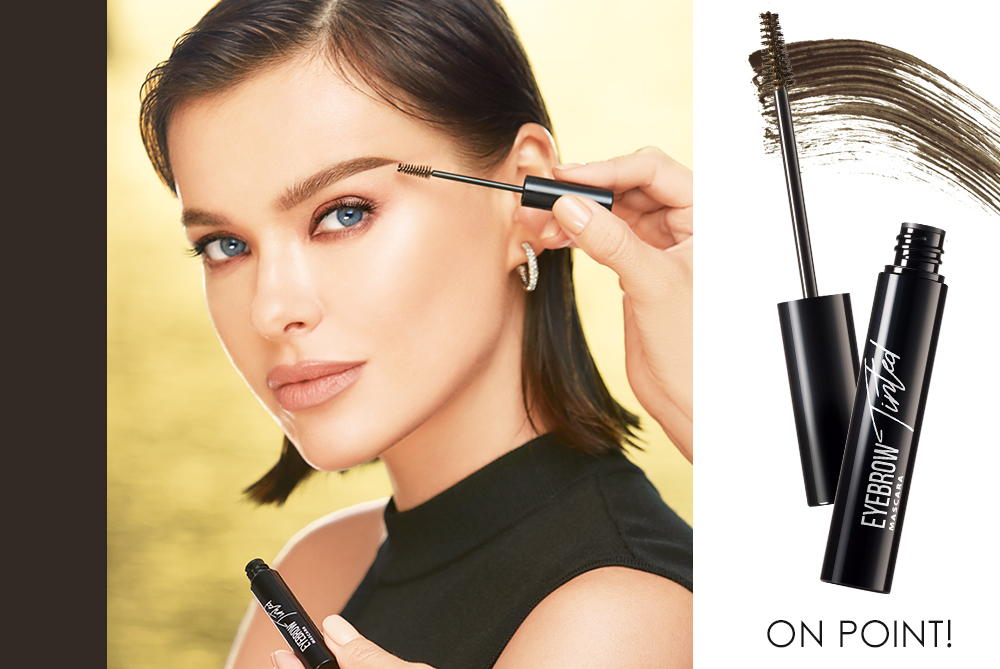 The importance of eyebrows in a makeup look cannot be overstated. They are literally the foundation of everything! The shape, colour, and thickness of your eyebrows determine the makeup style, reshape your face, and can even be a key part of anti-aging makeup. Trendy eyebrows are natural, expressive, and self-sufficient: just how we make them ourselves!
Just a few swipes and your eyebrows are perfect. Place precise accents with this new product, SkyLine series tinted brow gel! Recommended by singer Elena Temnikova: it's been tested on tour and on stage!
Tinted brow gel can replace a pencil and gel when you don't have time for detailed drawing. The short conic brush helps neatly and quickly comb the hairs, get them set correctly, and fix them in place. The new product enhances colour but keeps your eyebrows looking natural. The palette includes three shades for different appearances. Apply the gel over pencil or powder to make your eyebrows even more expressive - it will lock in the shape and enhance the colour.