Weight:
40 g
Home Gnome Greenly Concentrated Powder Laundry BioDetergent for White & Light-Colored Fabrics is especially formulated for hard water.
Balanced whitening system prevents yellowness and greyness on clothes and brightens white garments without any damage to fabric fibers.
Unique biomineral formula works in extra-hard water.
Mineral complex in combination with CEO Lite Technology create conditions for excellent dirt removal at any temperature, wash cycle, or water hardness.
Active water softening system helps tackle stubborn stains, leaving fabric soft and nice to the touch. Offering effective protection of your washing machine from limescale, this product is recommended for areas with extra-hard tap water.
Bioenzyme multi-supplement removes common types of stains and fights even the toughest dirt on your garments and linen.
Excellent result without greyness and yellowness!
Great cleaning power and preserved colors!
Effective even in hard water.
Biomineral formula.
Softens and protects fabric fibers.
Balanced whitening system.
Prevents greyness and yellowness on clothes.
Protects washing machine from limescale.
Contains active oxygen for an antibacterial effect (at water temperature from 60 °C (140 °F)).
Suitable for garments worn by all family members.
Recommended for people with asthma and allergic diseases.*
Dermatologically tested.**
Comes with an eco-spoon.
Budget formula: 30 g (1 oz.) per 1 washing cycle.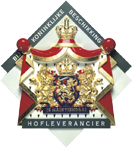 This product meets the Royal Quality Standard. Manufactured by Senzora B.V., the company whose professional skills and competence are officially recognized and approved by the Netherlands Royal Court.
*The product is created with special care for your health. If Approved by Asthma Allergy Nordic (an association of the asthma and allergy organizations in Norway, Sweden, and Denmark), the product and each of its ingredients have been thoroughly tested and approved for household consumption.
**As certified by the Research Institute for Reliable Results of Germany-based Dermatest GmbH.
Shelf life (before opening): 3 years from the manufacture date (see the packaging).
Made for JSC Faberlic, located at 4, Nikolopolskaya str., Moscow, Russia.
Made in:: Netherlands
Sodium Carbonate (15%–30%), Sodium Bicarbonat, Oxygen Bleach (5%–15%), Zeolites, Benzosulfonic Acid Derivatives, Fatty Ethoxylated Alcohols (<5%), Bleaching Activator, Polycarboxylates, Cellulose Antiresorbent, Multienzyme Supplement (Protease, Amylase, Mannanase, Pectate Lyase), Etidronic Acid Salt, Polyester, Optical Brightener.
Always follow the washing instructions on the clothing label.
Before washing, separate your laundry by colors (white, light-colored vs. colored) and fabric types (permanent vs. delicate/gentle).
Wash any new clothes separately before wearing.
Wash white and light-colored garments separately from dark and bright-colored ones.
Do not use for washing wool or silk.
Wash colored garments at low temperature to prevent discoloration or fading.
Do not overload the washing machine.
Includes a measuring spoon.
Dosage

Lightly soiled

Moderately soiled

Heavily soiled

Machine wash

4.5 kg (10 lb.)

30 g

40 g

60 g

Hand wash

(10 L (2.6 gal.) water)

20 g

30 g

40 g
Warnings:
Use only as directed.
Warning: Causes severe eye irritation. Keep out of the reach of children and pets! Wash hands thoroughly after use.
In case of contact with eyes, wash them thoroughly with plenty of water for several minutes. If you wear contact lenses, remove them and flush your eyes with water. If eye irritation persists, immediately seek medical assistance.
If swallowed, seek medical advice immediately and show this container or label.
Storage:
Store in a cool, dry place away from direct sunlight. Do not store together with foods or flammables.
User
Recommended

(715676781)


Liliya K.

Москва

15.07.2022


Мне очень понравился биопорошок Стандарт королевской чистоты с гномиком. Я покупала и для цветных, и для белых тканей. Качество и ожидание соответсвует описанию. Вещи после стирки остаются мягкими, чистыми, без желтизны, с сохранением цвета, без запаха. Экономичная упаковка. Я использовала 30г на стирку. Спасибо производителям. Очень довольны порошком!

(720744482)


Erilyn F.

Funchal

28.04.2021


Excelente produto para oferecer aquela cliente fiel. Obtemos bons resultados além do produto ser ótimo
Results 1: 2 of 2