Made in Italy! New products in catalogue №17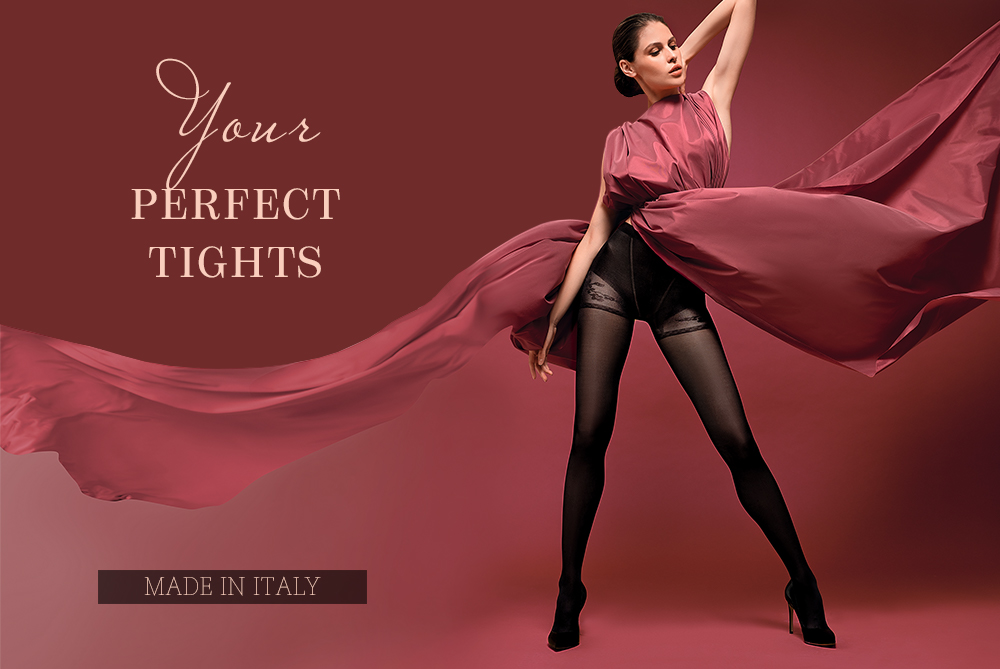 Italian tights are the very model of quality and impeccable style! Modern technology works hard for your beauty under any circumstances. Choose comfort, practicality and a tantalizing silhouette in the Faberlic catalogue.
Microfiber tights in rich, elegant shades will class up a casual look and keep you comfortable! The silky, matte material is elastic along the entire length, and the tights have a cotton gusset and flat seams. Density: 80 den.
Tights with pressure distribution are suitable for those who spend most of the day on their feet. The anatomically-distributed support stimulates blood circulation and prevents fatigue and leg swelling. Density: 70 den.
Corrective tights with tight shorts draw in your figure at the waist and hips. Graduated compression keeps you comfortable for the whole day! The tights feature decorative openwork shorts and are fitted with a cotton gusset. Density: 70 den.
Shaping tights create a flat tummy effect. The tight shorts draw in your figure and reduce the size of your waist and upper thighs. Density: 100 den.