Cycle of gifts: new products in catalogue №17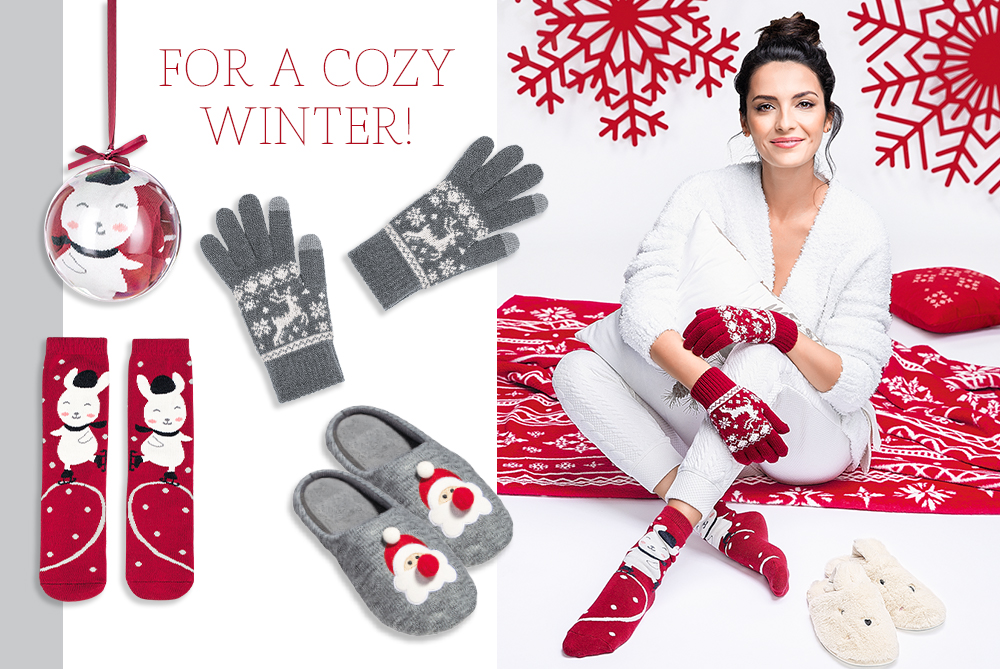 When our soul longs for the holiday, we just can't say no: the bright New Year's time has come, the time for cute surprises and elegant little things. Come on, let's go! Cozy socks, gloves, and slippers with a New Year's design have appeared in the Faberlic catalogue. Choose gifts for yourself, your family, friends, and colleagues.
Faux fur slippers will keep you warm in bad weather! Fluffy outside and inside, they will help you relax after a work day, cheer you up, and make sure everyone at home understands: it's always a holiday in your soul. Or maybe the grey jersey model is the one for you? The Santa Claus appliqué is the perfect design for a house party.
Socks are a traditional Christmas gift. First, they're warm, and second, they're practical, and third, they're charming! Socks can be the star of the holiday, if they are made of colored jersey, decorated with Christmas designs, or packed inside a clear Christmas ornament. You'll find all of these in our gifts collection.
Touchscreen gloves are the perfect match for socks. The gloves are not only convenient for having snowball fights or making a snowman, but also for drinking hot coffee at the window, watching the snow fall, or taking pictures of the winter sunrise.