Caramelized Pear: new products in catalogue №18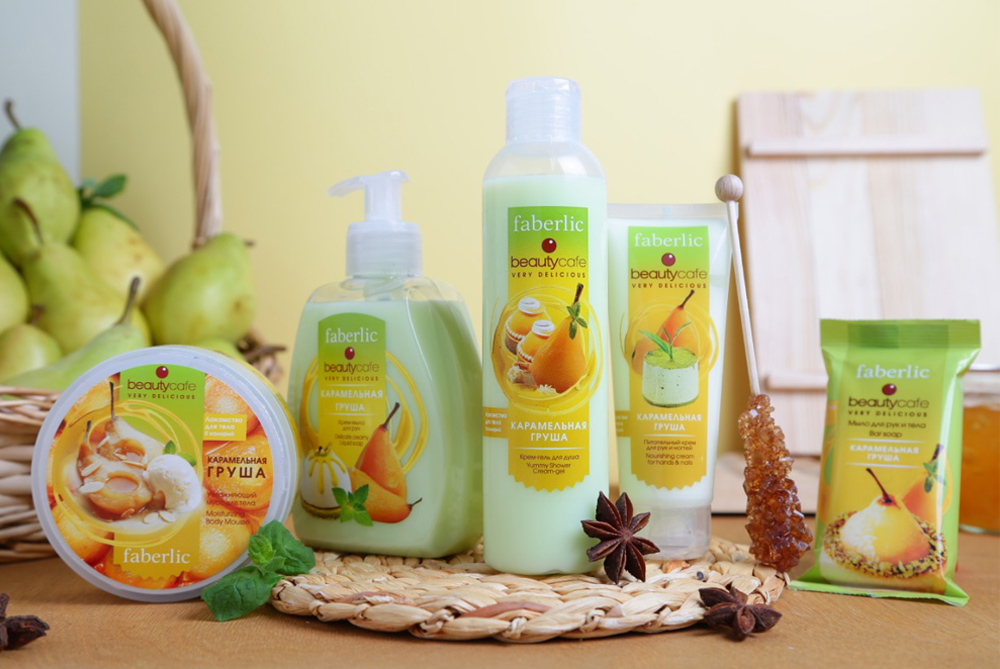 The sweet life is so simple! Every day can bring you joy if you relax often, smile for no reason, and choose gentle skin care from your favorite Beauty Café line. Meet our new products with the rich aroma of baked pears and delicate cream – a surprise for the sweet tooth!
Soap (1870,1871) gently cleanses your skin, leaving the delicate aroma of a fruity dessert.
Nourishing Cream (1867) moisturizes and protects your skin, making it soft while strengthening your nails.
Shower Gel (1869) gently cleanses and cares for your skin.
Body Mousse (1868) moisturizes your skin and makes it velvety. Use just after a shower to preserve the seductive aroma and enhance the product's effect for a long time.
Order these new products at special prices in catalogue №18: starting at 39 roubles!