The colour of home: new products in catalogue №8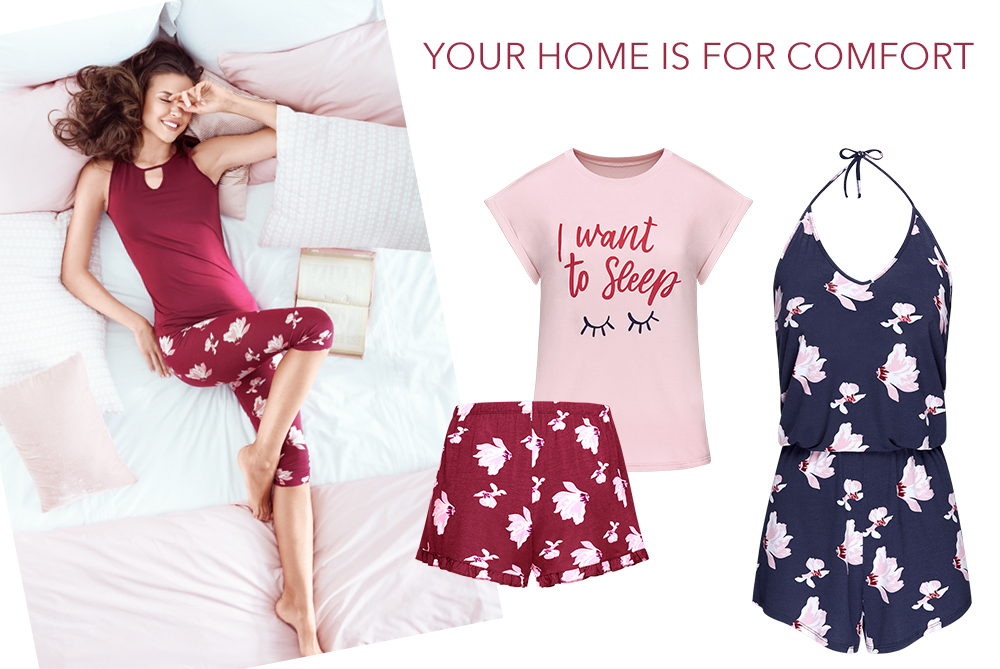 Everything in your house is arranged according to your rules! Delicate shades, natural materials, textures that are pleasant to the touch — these things all surround you with care and attention, and you feel like you're in a loving embrace. Tranquillity, security, and comfort are the rules of a home you never want to leave! The new loungewear collection in the Faberlic catalogue will help you find your own ideal of femininity and comfort at an attractive price.
A romantic floral magnolia print sets a playful and cheerful tone for the whole collection. The cuts of the models are loose and don't restrict movement, which makes it easy to choose an ensemble that's perfect for your figure type and at-home habits.
The short romper with string ties at the neck and an elastic waist will soon become your favourite sleepwear. The set with a loose t-shirt is perfect for the hottest summer days. The pantsuit ensemble is a great solution for active homemakers or even for working from home! The new collection is already available, so choose your style for the most pleasant moments of the day.