A clean win over stress: Weekend series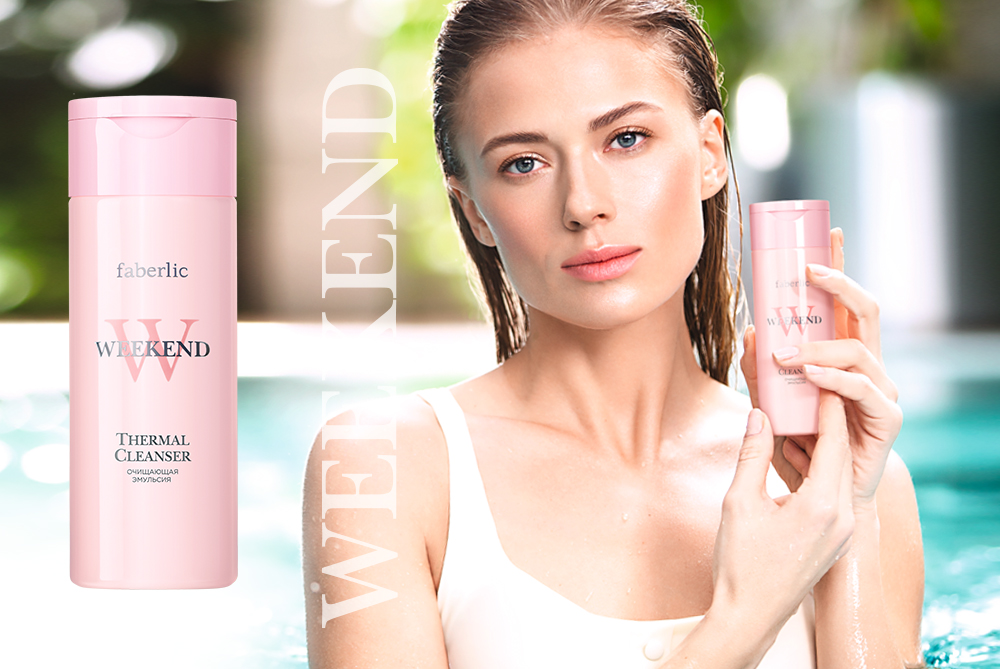 You skin's health directly depends on your circadian rhythm! The natural cycle of day and night regulates important biochemical processes, but stresses, irregular sleep, and our dynamic lifestyle can interrupt the normal functioning of your biological clock. Don't wait for the weekend—give your skin some rest right now with the restorative Weekend line!
The new product in the series is a transformer product for gentle everyday cleansing. Thermal Cleansing Emulsion (0141) gently removes leftover makeup, street dust, and excess oils from your skin. On application, the emulsion turns into a gentle tonic, so all you have to do is wash your face with cool water, and your skin is prepared for morning or evening care.
The active components in this product restore your skin's tone and healthy complexion, maintains its elasticity and youth, and help combat stress and negative environmental effects:
– B-CircadinTM complex regulates the cell renewal cycle depending on the time of day and helps your skin effectively recover day by day.
– volcanic thermal water from French Auvergne nourishes your skin with beneficial elements and minerals.
This new product is suitable for skin of any age and type – try this delicate care against dryness and irritation!