Men's rules: New product in catalogue No.9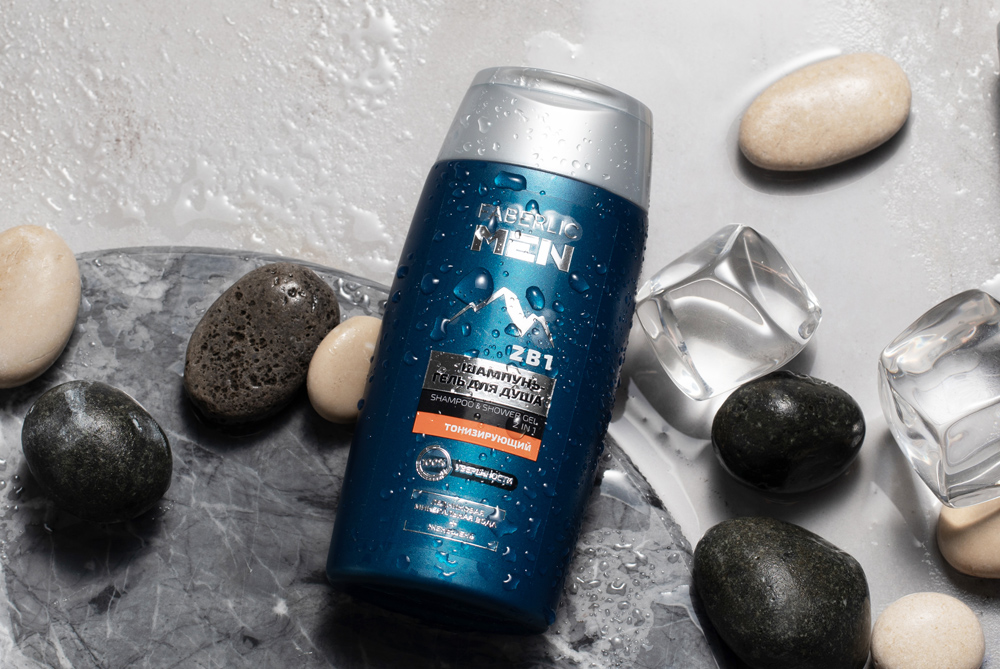 It's the right care for men: fast, deep, dynamic, and refreshing. We have tested the strong character of the Faberlic MEN cosmetics series, and can recommend it to anyone who values their time and is used to merging quality with great prices! The formulas are based on glacial water and plant extracts.
Toning Shampoo from the Faberlic MEN series (0574) is a shower gel too! It's suitable for any type of hair and skin, as well as for beard care. The product gently cleanses, intensely moisturizes, and tones. The refreshing aroma keeps you charged up throughout the whole day, while ginseng extract energizes.
Try the new product on your summer trips in a convenient 100 ml airport-approved format. Take the compact bottle to the gym, pool, on vacation, or a weekend away with friends: this reliable complex care helper takes up hardly any space!