Eco trend: stay in harmony with nature!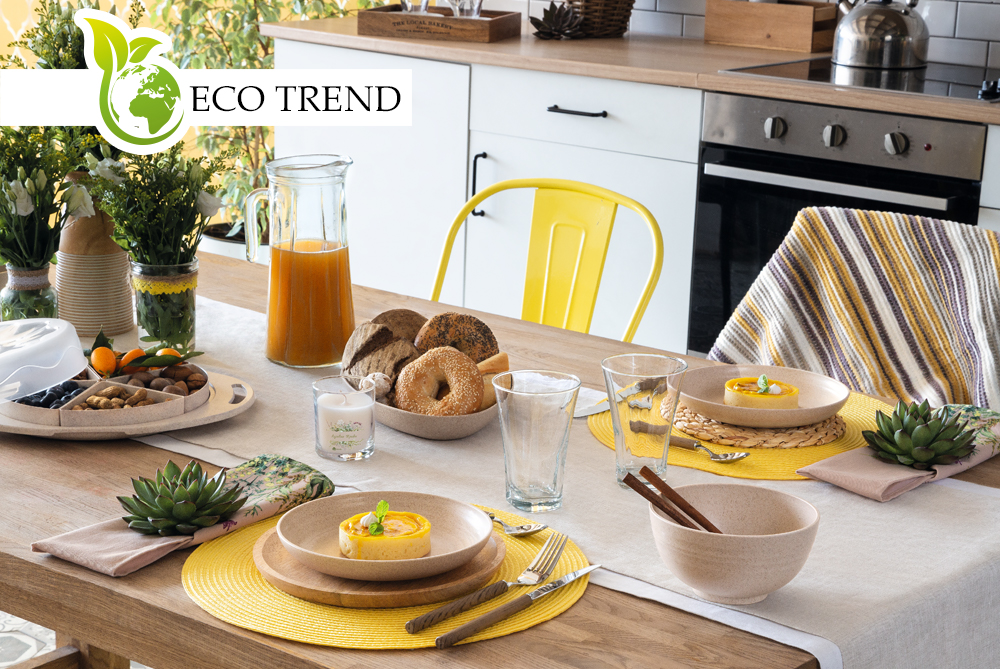 Natural materials, shapes, and colours help you feel as comfortable as possible, overcome stress, and find joy in everyday details. We learn to see the beauty of simple things and enjoy interacting with them. As you use them, they'll willingly share their positivity with you. The new Faberlic utensil collection was created exactly for this purpose and literally shines with positive emotions!
We made these utensils from a special material: a combination of wheat fibres and polymers. The hypoallergenic composition is completely safe for humans and the environment, doesn't emit toxic substances or unpleasant odours, and the utensils made from it are light, versatile, and durable, so you won't be afraid of breaking them.
The new products are sunlight-resistant and are suitable for daily eco-friendly serving, as well as for holidays outdoors, where they will successfully replace disposable dishes! The items have a special shade and texture, and dishes served on them look appetizing and create an atmosphere of countryside comfort.
Take the first step towards an eco-friendly lifestyle and surround yourself with pieces that emit positivity! Hurry and order a set from the new collection.