Marvellously good: textile accents for your kitchen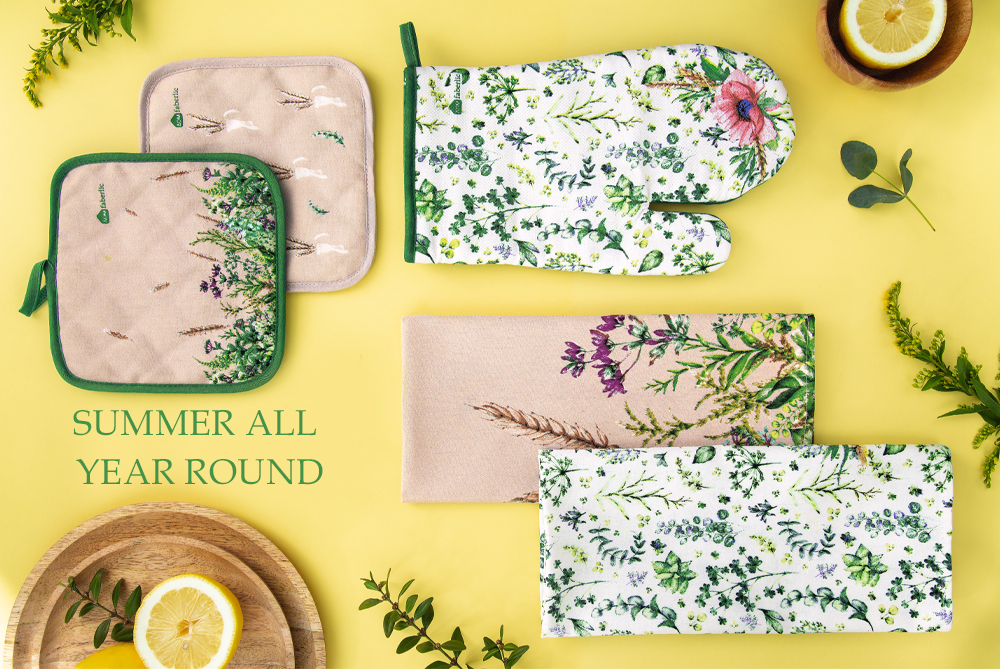 Feel like you're in a summer meadow. Field grass is blooming in the new Faberlic catalogue, and our new products for your kitchen are decorated with a stylish floral print.
The set of pot holders includes three products: two flat holders and one mitt. They are done in different patterns but united by a common print theme, making each one not just an easily-forgotten utilitarian tool, but a small touch in a cosy kitchen.
The towels are pleasant to the touch, absorbent yet decorative, and will immediately occupy prominent places in your kitchen. Scented candles will complement your table setting: they'll turn an ordinary family dinner into a fabulous holiday! The aroma of meadow herbs or an apple pie will unite the family in a mood of comfort and tranquillity.
The apron made from a mix of polyester and cotton will safely protect clothes from stains and isn't afraid to get stained itself, because the functional material is easy to wash. The apron's sizing is universal to fit homemakers of any height or body type.
Let floral romance in to your home! These new products in soft, natural shades will complement any interior and refresh your kitchen life. Hurry and place your order!