Summer in the kitchen! New Faberlic Home products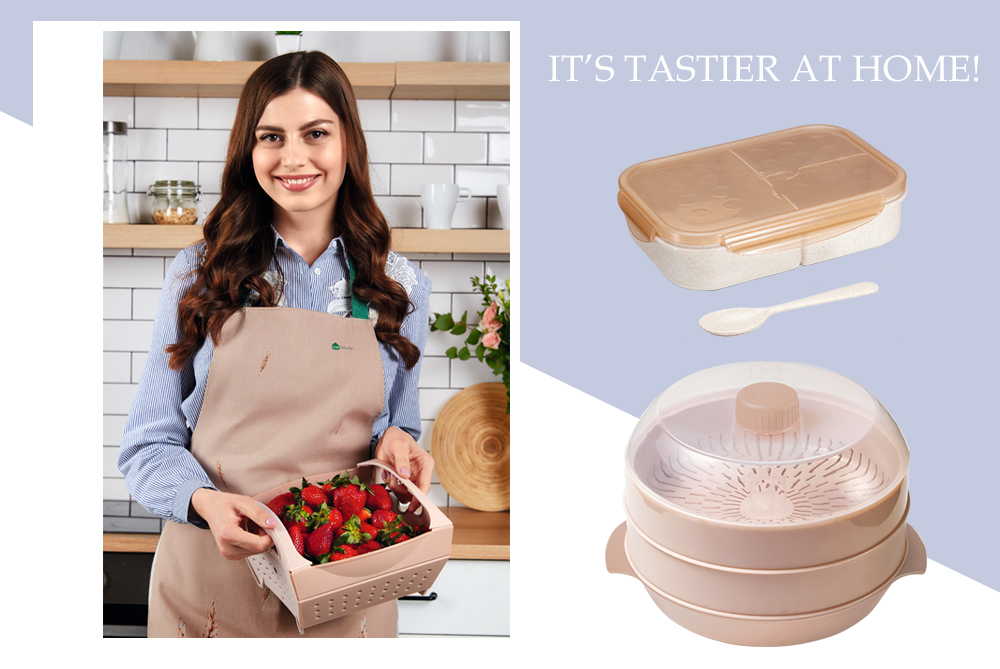 Use little pieces to create comfort and spend the summer productively, it's a time of culinary masterpieces, family dinners, and vitamin menu!
The compact container (11771) holds three dishes at once and additionally allows for them to be re-heated in a microwave oven. The anti-spill cover with a silicone insert reliably protects your bag from stains and odours. The container is made from a mixture of wheat fibres and polymers. The set includes a tablespoon made from the same material!
The steamer (11790) will help make your dream of a healthy diet come true. Use it to easily cook crispy vegetables, fragrant meat, and tender fish. The steamer is suitable for the microwave oven, easy to wash, and holds a large amount of food—enough for the whole family!
The folding colander (11788) is designed especially for washing fresh vegetables, fruits, berries, and mushrooms. The accessory is easy to fold and place in a small kitchen drawer, and once unfolded, it can be used for informal summer serving.