Trend: liquid metal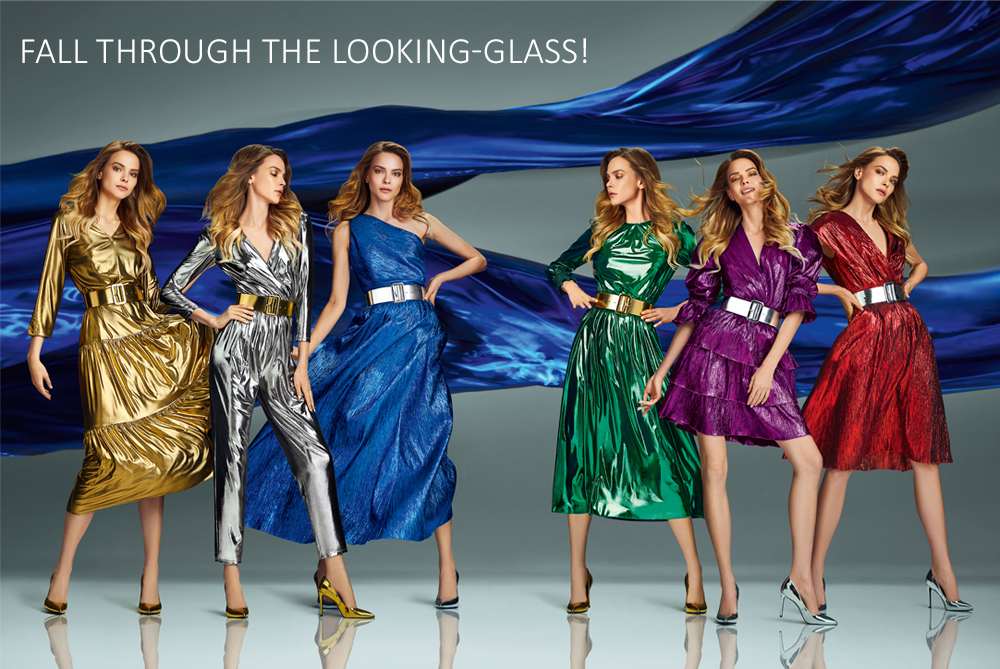 Unusual textures and bold solutions are always on trend. Not the slightest hint of the ordinary. Meet the seasonal trend that confident fashionistas are following, and join in!
Liquid metal is a collection of fabrics with a spectacular glossy gleam. They flow and opalesce, emphasizing your every movement! Their fantastic shine creates a unique festive mood, which is why we used these materials to design our holiday dresses. For the new collection we used two types of fabric with the liquid metal effect: thin metallic coated knit and lame, a flowing brocade with metallic threads in the base. Choose your shade and shine at the biggest party of the year!
Complement a silver or blue outfit with jewellery featuring clear or black crystals, combine a golden dress with pearl jewellery, and a bright red or purple one with a wide silver waist belt! In addition to accessories, the collection includes classic heels: patent eco-leather court shoes.