Comfort zone: loungewear collection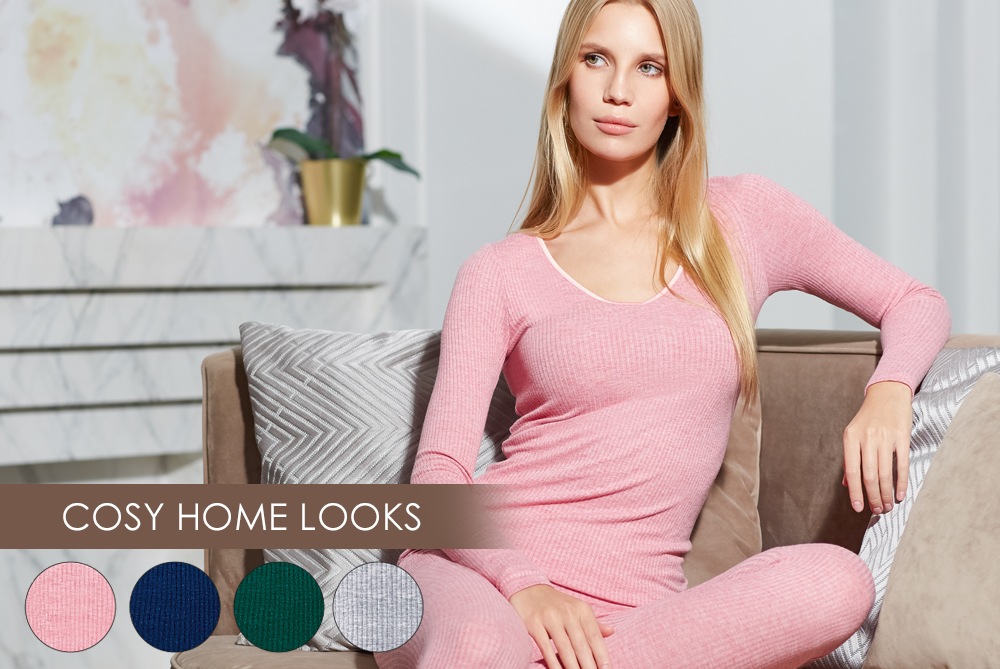 Home is a place where we regain strength for new achievements, spend time with loved ones, and just think about life. A cosy interior, delicious family breakfasts, and a collection of movies are not the only things that help us make plans and relax after the bustle of work. It's important to wear loungewear that you like and experience full-body comfort. Meet the new collection of delicately textured knitwear.
Stay home more often! Now you'll have clothes that are pleasant to notice in the mirror when going past. Fitting like a second skin, the textured viscose knitwear doesn't hinder movement, adapts to your figure, and looks stylish and modern.
Choose delicate melange shade of grey or pink, or try on rich emerald, or even deep blue. A whole line of loungewear in your favourite colour: from a nightgown and bathrobe to an elegant jumper, straight loose pants, and comfortable cuffed leggings.