Frightfully cute! Children's accessory collection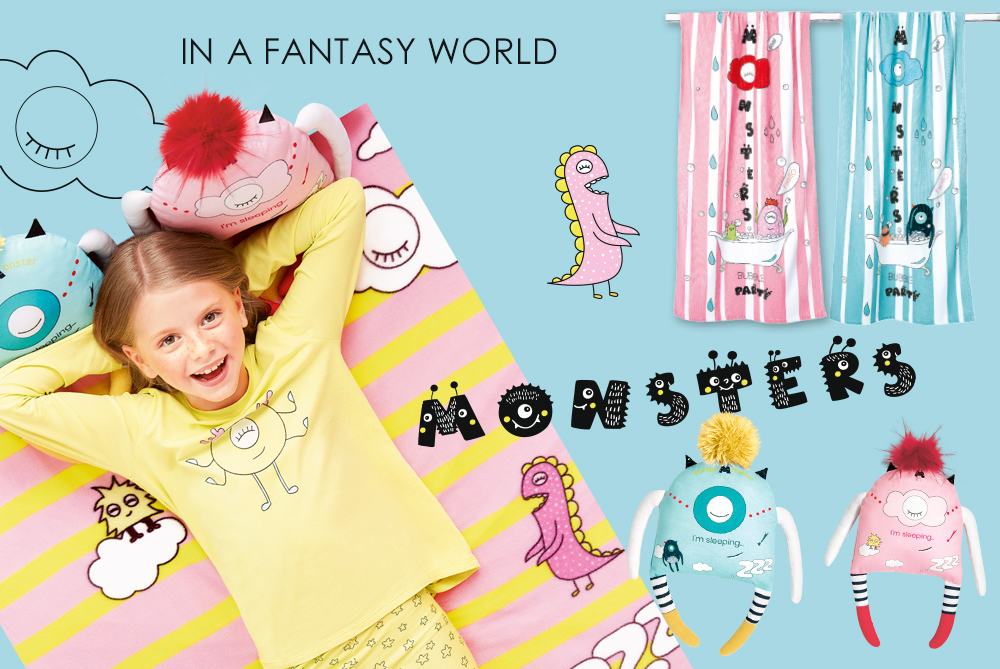 All children love fairy tale characters. And the more fantastical and whimsical the creature is, the dearer it is to little dreamers' hearts. Real friends from a fantasy world will always be close in the most challenging moments, because now they decorate practical accessories that kids need every day. Meet the Monsters collection—you won't be scared with them by your side!
The huge Terry Towel will cover your baby from top to toe and will keep them warm after a bath. The cotton material absorbs moisture well and dries quickly. The Pillow will provide a good example and help your child close their eyes when it's time to sleep. The Fleece Blanket will decorate their bedroom in their favourite colours. It is so soft that you'll want to jump under it quickly!
Going on walks is even more interesting with monsters. A bright Backpack, Shoe Bag, Pen Case, and Lunchbox, plus a Thermos Bag with it, and the set is complete! A pack of markers, school shoes, and a delicious breakfast will all fit! Fantasize and play, and Faberlic will help you get inspired.