Together forever! Teddy&Bunny collection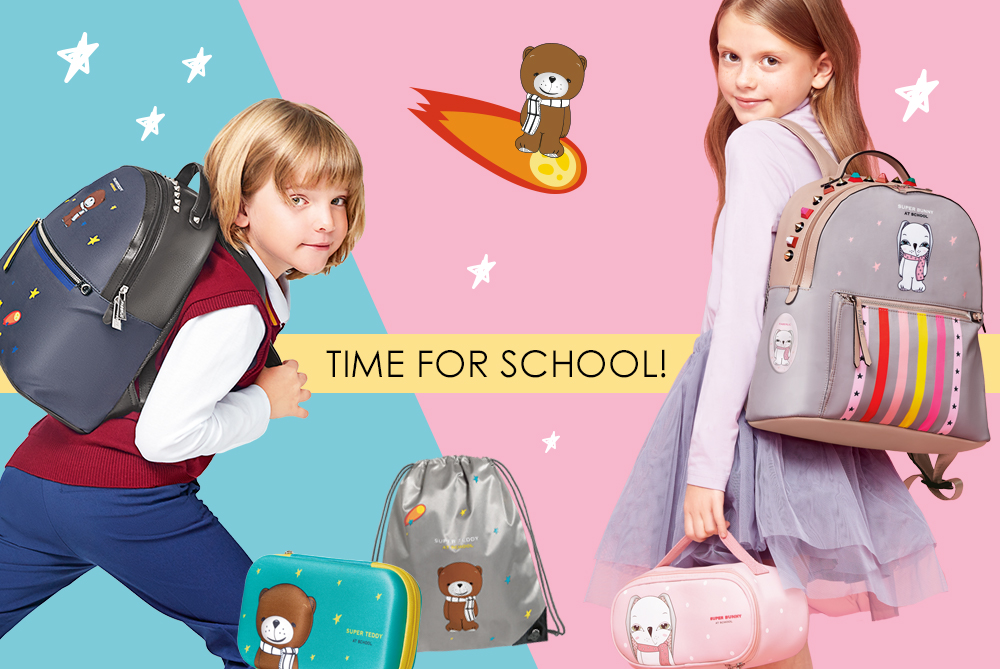 Teddy and Bunny are inseparable, just like their little owners: charming dreamer Masha and bold dreamer Roma! All their favourite characters from childhood, which lasts right now and is not going to end, are waiting in this new collection of accessories for young schoolchildren.
Who guards school shoes, keeps an eye on lunchboxes, and makes sure that all the markers from the pencil case are put back in their place? It's Teddy, the fairy tale bear who loves being among people! He's on backpacks for boys too, because like his friend Roma he likes to explore outer space and gaze beyond the horizon. What's out there, far away, at the edge of the galaxy? Find out in astronomy lessons!
Who likes to bat their eyelashes, beautifully tie scarves, share secrets with friends, and help anyone who's in trouble? Who but dear Bunny, Masha's sincere and lovely little friend. When she's around, hair seems to braid itself, painted princesses come to life, and troubles are set aside. At the first language lesson, we will learn that this is happiness itself!
The Teddy&Bunny collection is in the Faberlic catalogue. Have you seen it yet?