In due form: new kitchen products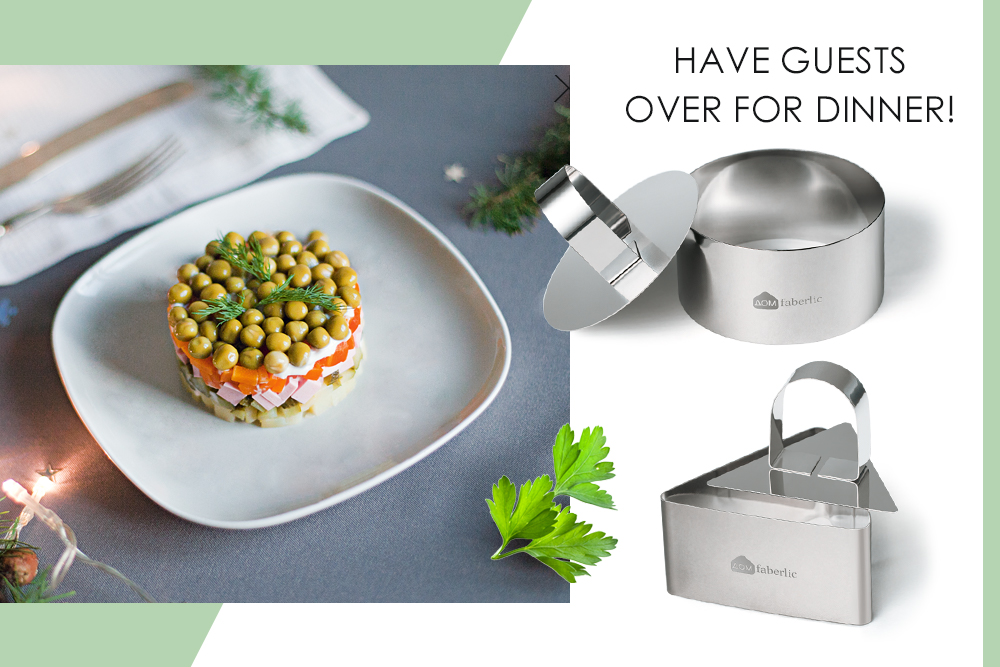 Although content is more important than form, the external attributes of the holiday are still important! The new products in the Faberlic Home series are for everyone who knows a lot about serving, who is ready to turn any dish from a daily menu item into a gastronomic masterpiece, and for those who love food for both its taste and appetising appearance.
These are portion moulds for salads! Suitable for beautifully serving desserts and side dishes. The edges of the dish will be perfectly even, layers won't mix together, and each ingredient will remain where it should be. The cover in the kit will help you neatly push the dish out, leaving the rest of the plate clean and ready for decorating or additional snacks.
The round shape is for traditional serving, while the triangular one is for a sophisticated and bold delivery. Your Russian salad has never looked like this before! Try a new aesthetic for your usual list of goodies - at an affordable price, of course.