Romance - cubed! Gift box sets.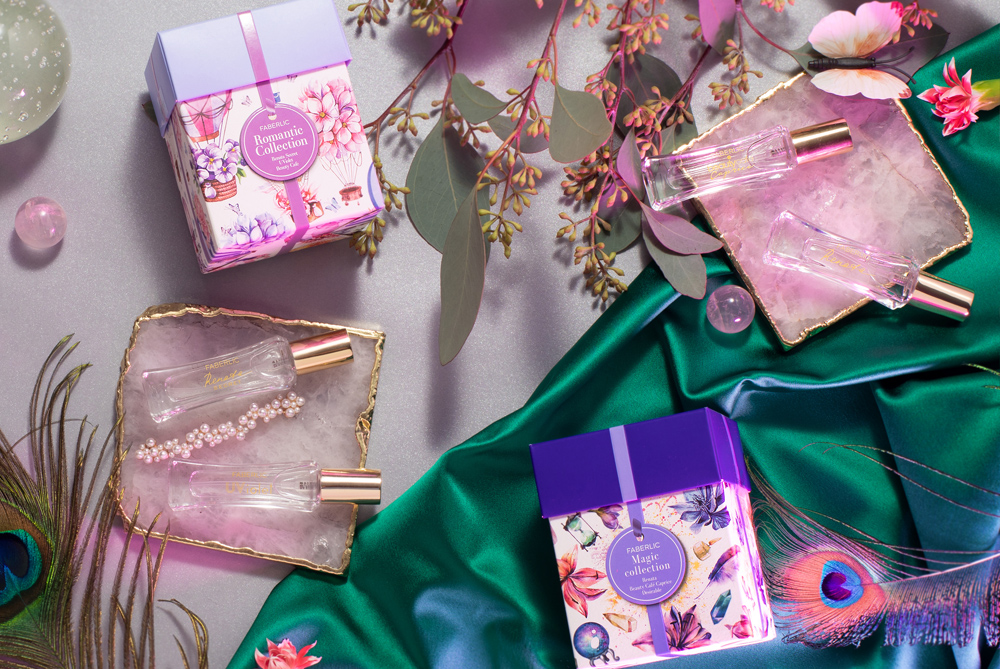 What a collection! Hit fragrances in elegant gift boxes are cute presents for friends, colleagues, and family. In each set, we have combined unique designer compositions with similar characters. Choose the right one and delight your loved ones with mini-versions of our perfume bestsellers.

The Romantic Collection (3060) is a charming floral trio! Renata Secret is a graceful fragrance of green figs, juicy bergamot, and water lily. Beauty Cafe is a soft floral-powdery fragrance with notes of lime blossom, peony, and ylang-ylang. UViolet is subtle and hypnotic, woven with velvety petals of violet orchid, purple magnolia and ripe blackberry.

The Magic Collection (3065) is a compilation of perfume masterpieces from the sweet world of fairy tales! It includes the floral-fruity Renata fragrance with a rich woody trail, gourmet and fruity-floral Beauty Cafe Caprice with accents of peach nectar and wild berries, and sensual Desirable with provocative coffee notes and the sweet warmth of sandalwood.