Zima's triumph! New products in catalogue №16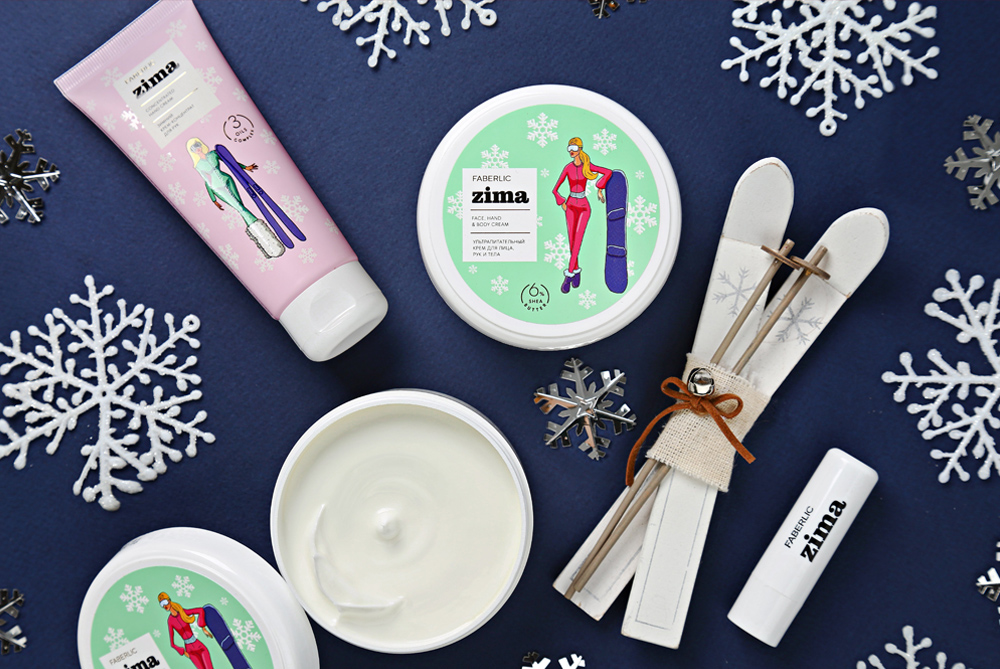 The updated Zima series is your reliable protection against dry, frosty air and temperature differences. African Shea oil restores, moisturizes, and rejuvenates, and Monoi oil from sunny Tahiti retains moisture in your skin and protects it from the weather. A complex of precious oils will help you get through the winter comfortably!

Ultra Nourishing Cream for Face, Hands, and Body (0934) is a universal solution for the whole season. The rich texture effectively softens and nourishes even delicate and sensitive skin, removes peeling, dryness, and tightness, protects, and restores.

The Zima Gift Set (0293) contains three full-size products in an elegant package. The face cream provides comfort, improves complexion, and restores a healthy appearance to any type of skin. The lip balm softens and nourishes delicate lips and eliminates cracks. The hand cream concentrate with monoi, shea, and cocoa oils reduces skin irritation caused by wind and frost, and helps keep hands cared for until spring!