MONOMASKS: COMFORTABLE CARE FOR EVERY DAY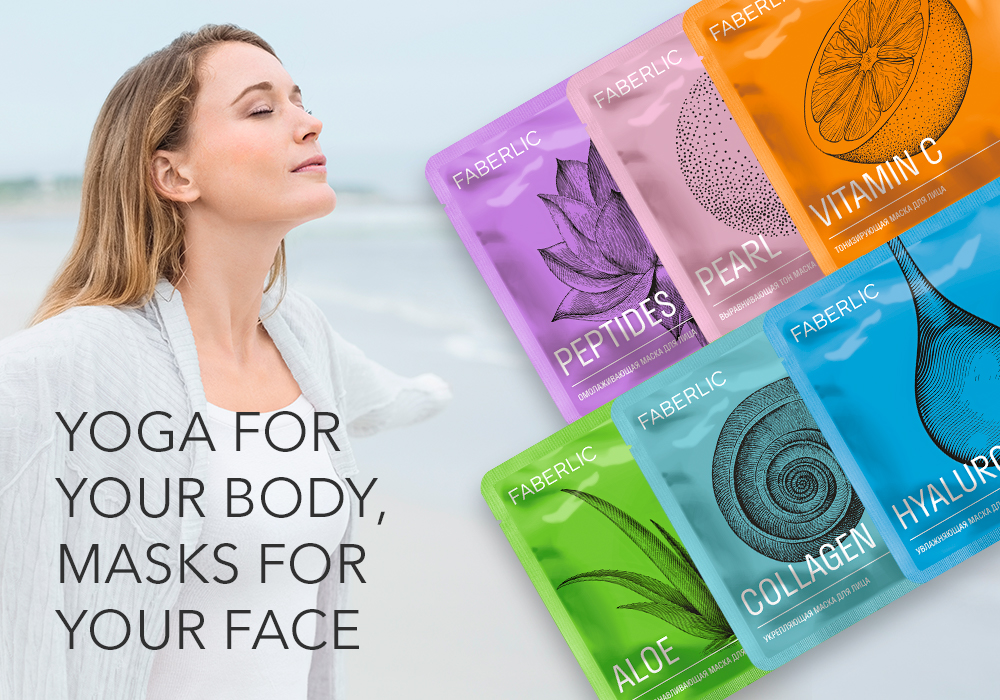 Using masks is easy as can be! You can find a few minutes for this simple procedure at any time of day. The ultra-thin fabric of Faberlic's new masks lays on your face like a second skin, and active mono-components solve specific beauty problems directly! Feel in harmony with yourself, and we'll handle your skincare.
Energy (0460) is a mask for toned, fresh skin! Vitamin С protects against aggressive urban environmental factors, erases signs of fatigue, and is vital for collagen synthesis.
Radiance (0465) evens out skin tone, returning a healthy appearance thanks to pearls! The main component in pearls is the protein conchiolin, which moisturizes and freshens skin.
Antigravity (0462) is a rejuvenating mask with peptides. Activates collagen synthesis in skin, and provides a lifting effect.
Transformation (0164) is a moisturizing mask with hyaluronic acid. Fights dryness, peeling, and dullness with a complex effect on skin.
Tone (0461) makes skin smooth and strong thanks to collagen. Smooths wrinkles and uneven spots.
Serenity (0163) is a restorative mask with aloe. Soothes and nourishes skin with vitamins and minerals.