IMMERSE YOURSELF IN COLOUR: THE MINIMALISM COLLECTION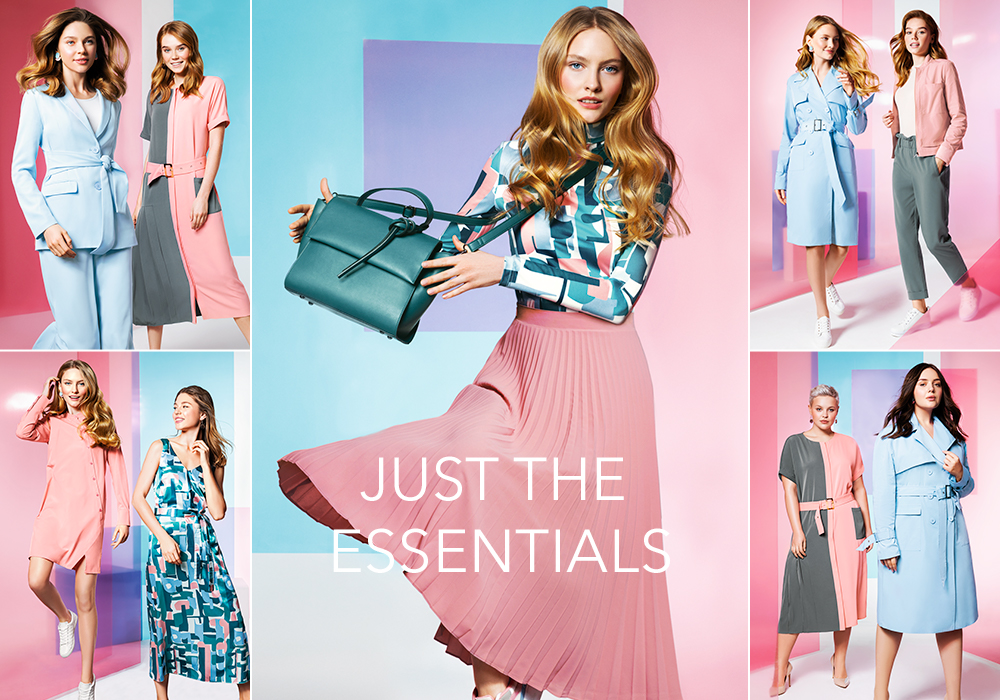 Self-sufficient and romantic, independent and dreamy—a collection of spring hues and heady freshness. Minimalism is a concise embodiment of fashion trends!
The highlight of the collection is exquisite loose-fitting neoprene sweatshirts. A woman's portrait in the spirit of Botticelli adorns the white one! Wear with cropped paperbag trousers or a flowing pleated skirt.
A sky-blue suit with wide-leg palazzo trousers is perfect anywhere, including the office! Strict shapes, a classic silhouette, and stretch fabric make it a universal piece for the modern businesswoman, and the unique built-in belt is a bright accent.
Wherever there's blue, there's light pink. Companion colours complement each other, creating a delicate palette of awakening nature. A pink silk dress with an asymmetric avant-garde closure is our variation on the classic shirt. The fundamental colours of the collection are part of the key abstract composition: they feature in the everyday turtleneck, long dress, and cotton blouse. Add a basic trench coat or dusty rose zip-up jacket!