Nanotechnology for your skin. New product in cat. №5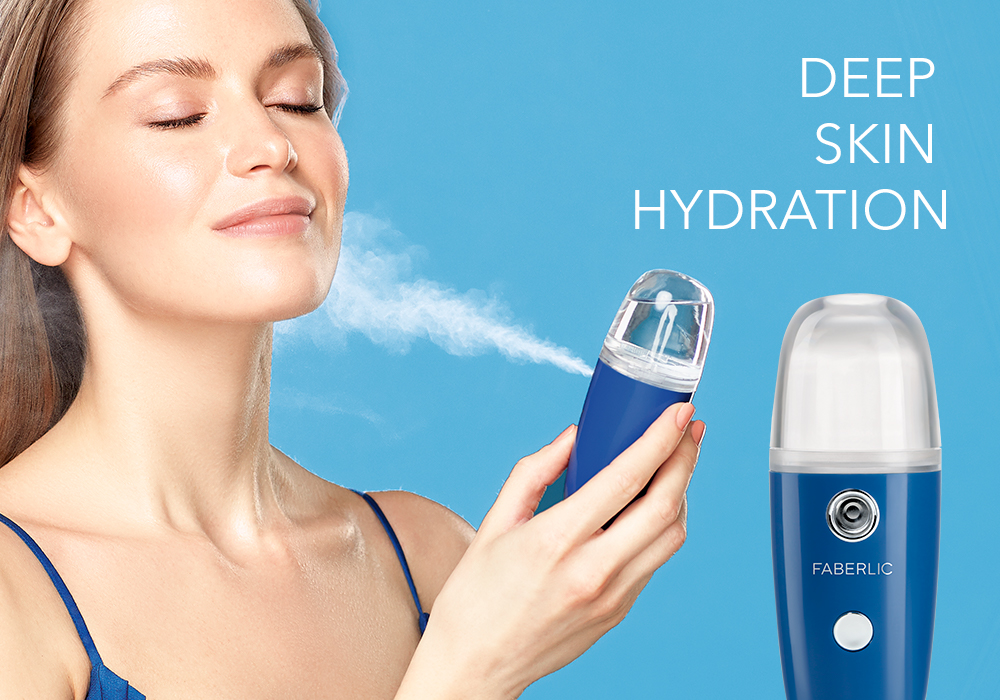 Sometimes your skin experiences discomfort. Your skin feels tight, and is easily irritated, and can itch and flake. There are many reasons why your skin dries out: overdried air at home or in the office, nutritional imbalances, you're not drinking enough water, aggressive cosmetics. Your skin ages without water, so it's important to find the reasons for its dehydration and eliminate them.
Refreshing and soothing nano spray will quickly bring your skin comfort anytime, anywhere.
Using an ultrasonic moisturizer is more effective than, for example, thermal water: steam nano particles penetrate as deep as possible and compensate for the lack of moisture in your skin.
Use with ordinary water, cosmetic serum, or toner. Active restorative spray (0256) is the perfect option. Apply nano spray on clean skin or over makeup. The effect is instant.
The compact size of this beauty device lets you carry it in your purse: It's only 11.3 cm x 4.3 cm. The bottle holds 30 ml, so you can take the nano spray on an airplane to protect your skin from dehydration during your flight.
The device charges via the included USB cable.