Whirlpool of colours: new products in cat. №5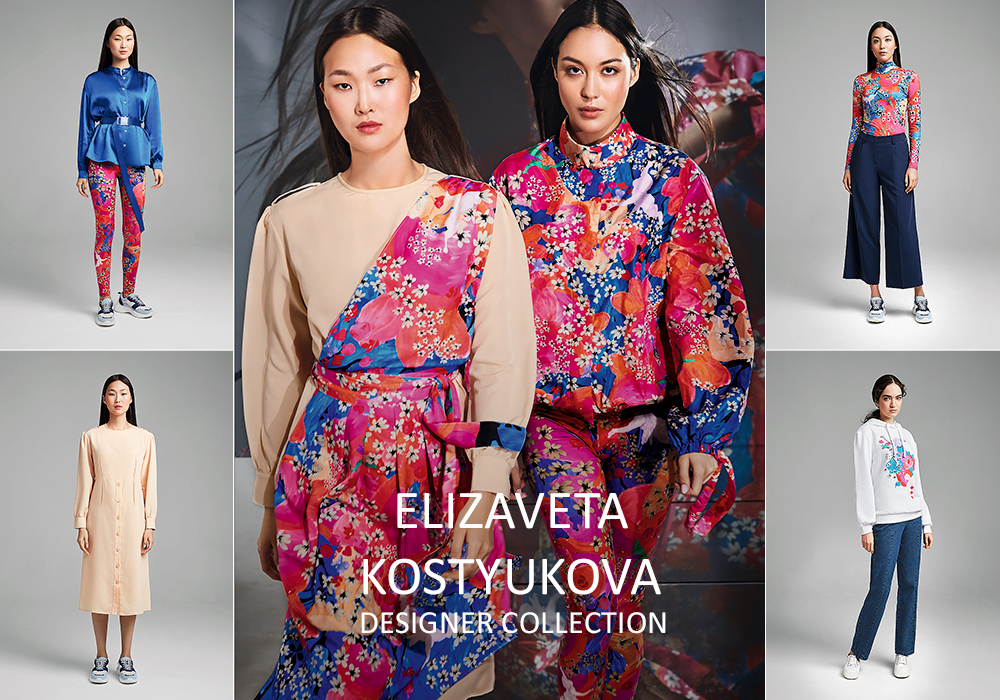 Roses and camellias, pomegranate and peaches, sandy shores and deep rivers - the designer's ideas are limitless! A plot fleshed out with details and characters inspired by baroque style, soaring heights, and freedom of self-expression. Oversize silhouettes, monochrome details that counterbalance the whirlpool of colour, and trendy colour solutions - meet looks from the winner of Podium on TV channel Friday.
Elizaveta Kostyukova, a young but ambitious designer with a creative way of looking at ordinary things, is presenting her collection that will help you stand out this spring. Well-designed details, memorable prints, unique accessories and, of course, colour - a riot of colours - bright, optimistic, edgy: get closer to the world of fashion!
Elizaveta combines the "active" details of the look with neutrals. One asymmetric removable detail turns a trendy beige pencil dress into a super fashionable one! It's up to you when to add the unique detail! The collection includes classic jeans that are perfect for daytime walks combined with a sweatshirt featuring an exclusive print. There's also a new, reinvented classic for lovers of business style. This is the new modern suit: cropped trousers for a new take on culottes, and a belted jacket. The look can be complemented with a bright printed turtleneck and stylish sneakers.
Come see what else Elizaveta Kostyukova designed, and choose models that will highlight your individuality!