Dot the "i"s! New products in catalogue №5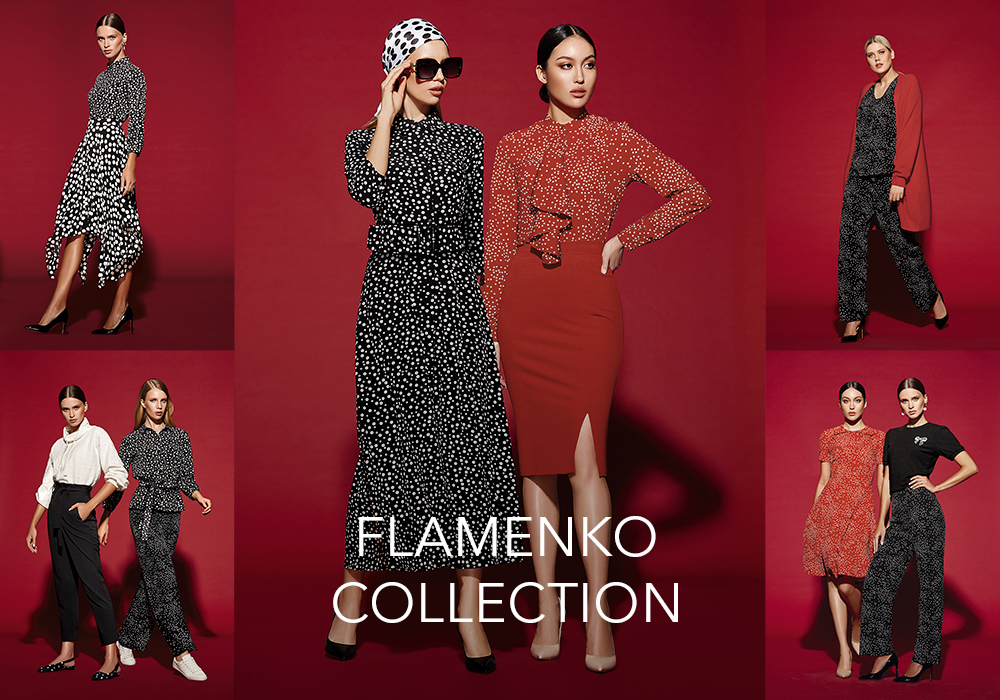 Coming around again! The polka dot print that was popular more than once during the 20th century is super trendy again.
Faberlic presents: our own interpretation of this flirty and universal ornament in the Flamenko collection. Large and small dots cover the fabric like the stars in the Spanish sky. Make the trend total by combining clothes with different-size polka dots. We suggest using the design in both everyday and business styles to create a sultry look.
The highlight of the collection is an asymmetric pleated skirt with large polka dots. It's very bold and totally creative. A printed blouse is the perfect pair for it. A combination of different-size dots in one look helps visually balance the top and bottom. Wear the skirt with a lace blouse or a blouse with waves. The universal black and white color scheme allows you to combine it with almost any monotone top, and it looks elegant in a duet with white, black, or red.
You'll definitely find models that deserve a place in your wardrobe in the Flamenko collection. They're not just fashionable, they're indispensable for fashionistas. Start choosing yours now!