A bouquet for you! New products in catalogue №5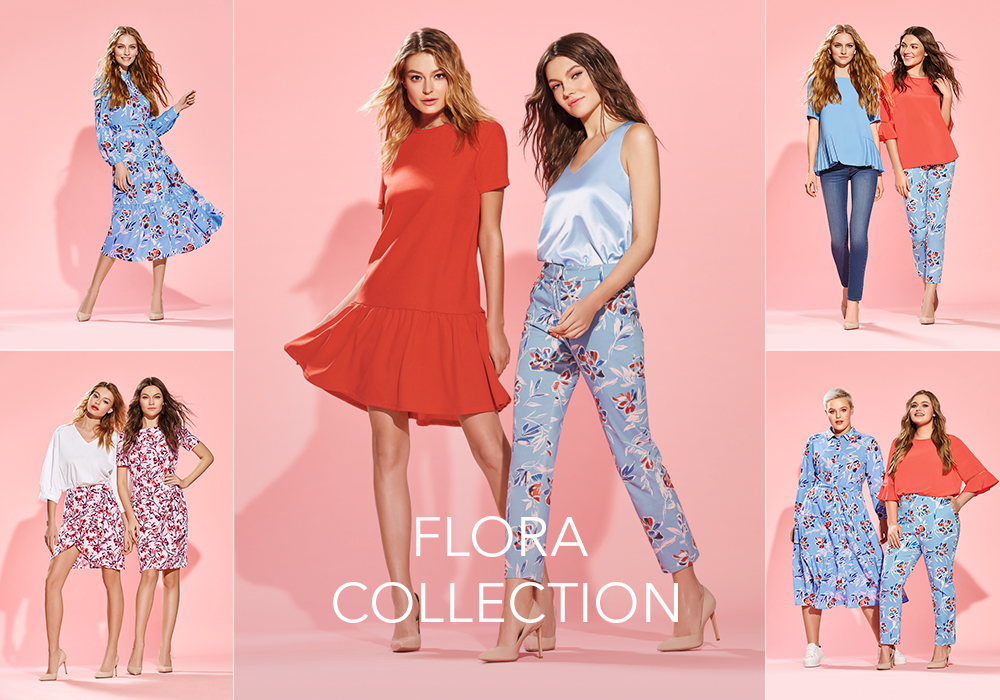 Women love flowers. They grow them on the windowsill, plant them in the garden, they love bouquets of roses and lily of the valley, they twine flowers into wreaths. Maybe that's the reason for the popularity of floral print, which never goes out of style. It holds an honored position in the spring-summer collections of famous designers. We created our own delicate floral collection.
Flora is inspiration embodied in clothes, the feeling of lightness and bright joy, the awakening of nature. It is dedicated to women of all ages. Mothers and daughters can easily create a stylish family look from the models in the collection.
The basic Flora colours - delicate blue and pink - are complemented by always trendy white and vibrant coral. We prioritize modern figures and cuts, as well as universal looks. Take the oversize cotton shirt and wrap skirt, for example. They look harmonious together, and can create a feminine outfit pumps, or a youthful and comfortable look with sneakers.
The collection includes a lot of elegant dresses. One of them, the light chiffon shirt dress with a two-tier skirt, is designed to cheer you up. The belt emphasizes your waist, and the cuffed sleeves make the look exquisite. Great for both a date and a walk!