Cast off the lines! New products in catalogue №5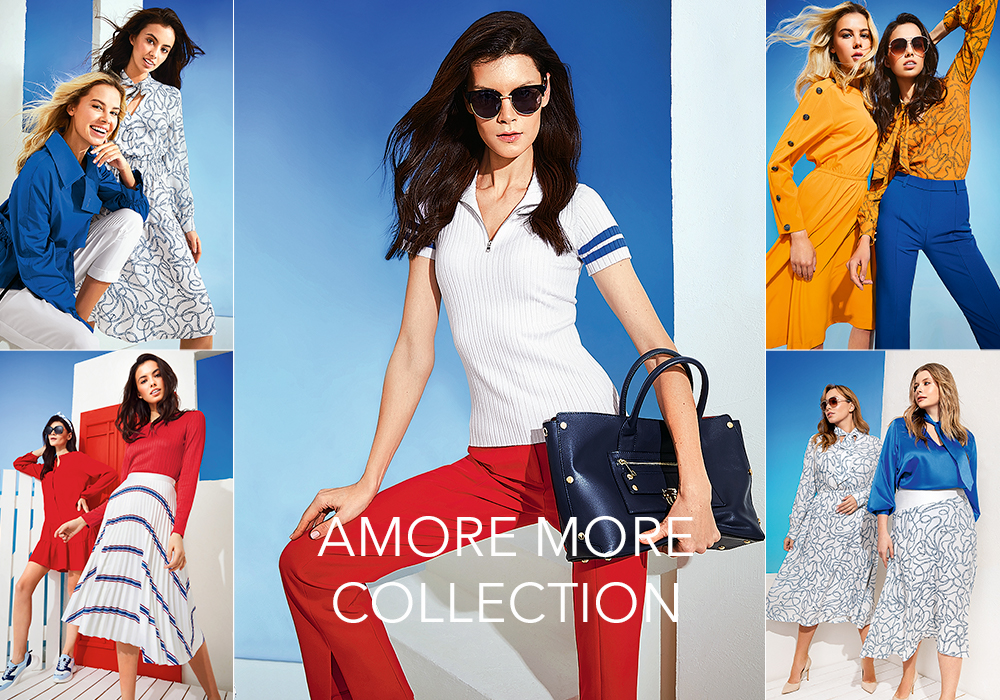 Start a voyage over the seven seas on a snow-white liner! The endless waters extend to the horizon. Blue-green water splashes the side of the ship, turning into foam and occasionally reaching you as salty splashes. The yellow sun shines in a cloudless sky, and the fresh wind plays at your hair under a straw hat. Unforgettable adventures, bright impressions, and destined encounters await us. It's so easy to conquer the entire world in the Amore More collection!
Clothes that are always on trend and just ready to leap into your summer wardrobe: a polo jumper, a viscose dress with a two-tier skirt, bell-bottom trousers, а drawstring windbreaker, skirts, dresses, and blouses with a nautical ornament... Practicality and femininity, trendy prints and cuts, bright colour solutions - everything proclaims freedom and a fresh look at your own style!
The Amore More collection is designed for women and girls. It is perfect for a vacation and can be a great solution for everyday looks. The clothes are designed in colours traditional for the nautical style: blue, white, red, and yellow. They are adorned with spectacular details, branded buttons, anchor prints, and, of course, stripes: vertical, horizontal, and diagonal. Add athletic shoes to look trendy or shoes with heels to add a feminine subtext!